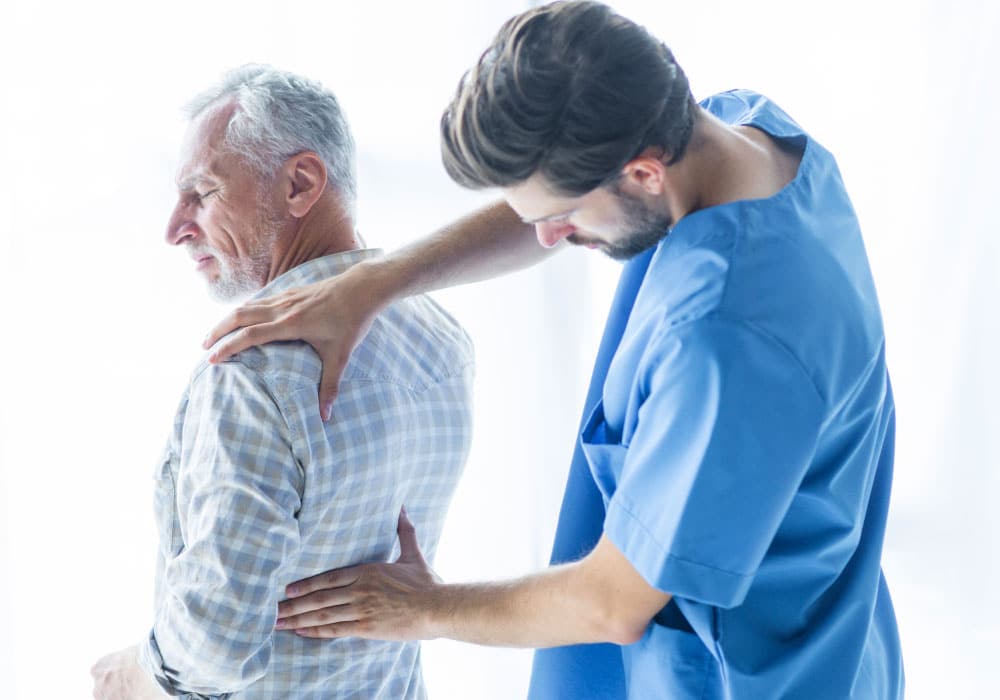 Chiropractic has always had very good patient satisfaction helping people with arthritis. This is because the chiropractic manipulation restores movement in the joints without further injuring the tissues. There are different types of arthritis so understandably there are different treatments based on the type, but chiropractic has been able to help every type.
Adjustments are one of the safest and most effective treatments for arthritis, having very few possible side effects.
Osteoarthritis
Osteoarthritis has the best outcomes as moving the joints helps restore movement, function and better efferent and afferent signal transduction. The larger joints in the body that carry the weight may start to "wear down" with time, old injuries, or repetitive motions. The body deposits calcium into the joint to make it stronger, but in the same instance, this reduces flexibility.  If the arthritis hasn't grown completely across the joint, mobilization will help with pain, range of motion and function, particularly nerve function.
Rheumatoid Arthritis
Rheumatoid arthritis needs a lower force adjustment that will not cause more inflammation, but improve the nerve transduction.  Instead of being worn away, this arthritis is inflammatory and caused by the immune system attacking the joints and removing calcium from the joint.  The causes are complex and could be related to Vitamin K2, Vitamin D, genetics and more. There is no chance of the joints fusing, but adjustments need to be low force, possibly even manual traction alone (gently pulling the joints).  Treatments will include changing diet and exercise routines.
Diagnosis
Both will require an X-ray to visualize the bones that need to be adjusted and ensure they are safe to adjust.
And there are treatments other than manipulation that will help including ultrasound, heat, manual therapy, manual traction, and electrotherapy.
Both osteoarthritis and rheumatoid arthritis are progressive so reversing these conditions is not possible, with either chiropractic or conventional medicine, but managing them doesn't have to include taking drugs with a myriad of side effects. Living with arthritis can be a challenge, but a thoughtful, experienced doctor can offer options to minimize the pain and improve function.
If you are experiencing arthritic pain, give our office in Longwood a call today to schedule a consultation. Our highly trained staff is experienced in helping our patients who suffer from arthritis and other health problems.
Dr. J. (Valerie) Johnson