Purification and Weight Loss the natural way
January 2, 2018 @ 6:30 pm

-

7:30 pm
Every Tuesday at 6:30 p.m. the office is open to members for discussions, Q&A on different topics.
Dr. J. is a board certified Doctor of Chiropractic and certified in Functional Medicine. She wants to help all people improve wellness through education and providing the newest, best researched information available.
Purification is a class we do every year for those wishing to lose weight the healthy and natural way. You put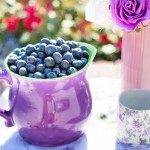 weight on slowly, you should take it off slowly as well so the body doesn't become unbalanced. The recommended rate is 2 pounds per month, but if you want to push the envelope and keep the body healthy, we can help. Our "system" helps patients lose weight at approximately 4-6 pounds per month but keeps you under Doctor's care for safety reasons. The system entails a personalized program that is based on your needs, current health,  current exercise program, and current medications. There is no standard, but the average cost is $325 start up and $150 monthly. This does not include lab work if it is required by the Doctor.
"Meet your goals, stay healthy and feel more energized, lighter, and satisfied"
Dr. J. D.C., C.F.M.P., M.T.