Acid Reflux? GERD? Come find out new ways to help gut health!
July 7, 2022 @ 6:00 pm

-

7:00 pm

Free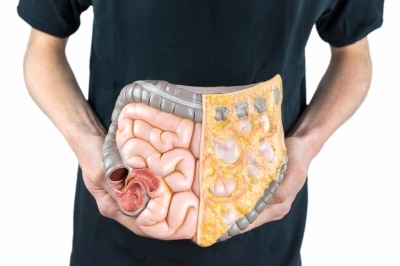 Gut Health is a hot topic these days. Don't "pop" an over the counter drug for instant relieve, learn a natural way for better health.
GERD and Acid Reflux
GERD and acid reflux are difficult to live with and using OTC medications or even prescription medications only mask the underlying problem. PPI's seem to be making the problem worse, but when people stop taking it, the burning sensation comes back with a vengeance.
Gut Health
The stomach needs very specific environmental conditions to digest the foods we eat and process them for the small intestines. If the conditions are not met, the food will enter the small intestines partially broken down and once there, these larger particles will "clog up" the works and make it more difficult to extract the nutrients from the food.
Telling the stomach to stop producing acid means that the proteins we eat will not be broken down before entering into the intestines and block nutrient extraction. This can cause discomfort all the way down the tract. This can make the stomach even more uncomfortable because of the gas build-up in the intestines.
Alternative Medicine
There are alternatives that can help people avoid these side effects. Some people will be able to relieve their symptoms with a few lifestyle changes, while others may need supplement support permanently, it depends on the underlying cause.
Digestive Health
Digestive health means providing the digestive tract with the nutrients it needs to do it's job efficiently. Since every person is different, every person will need different changes to help the digestive tract function at it's best.