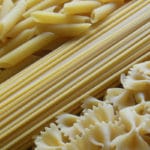 It started when I noticed that most stores carry gluten free foods now. This was several years ago (ok, actually about 15 years ago) and I didn't give it much thought. Then my brother discovered that he was allergic to wheat (grain highest in gluten). The doctors put him on a gluten free diet and he found wellness unlike he had ever known.
I wondered if I had a gluten sensitivity or allergy. Then I wondered what kind of allergy can cause a disabling disease like celiac disease.  In school, we read research that revealed that gluten caused inflammation. Since then, the biochemical pathways have been discovered and the results are astounding.  Gluten has been linked to serious digestive disorders like celiac disease and Crohn's disease, as well as serious neurological issues such as peripheral neuropathy, ALS, MS and brain degeneration. Yes, BRAIN DEGENERATION.
All of the subjects in the studies were sensitive to gluten, many sensitive to milk protein, but only some suffered from celiac disease, the others were believed to have some unknown neurological disorder.  But, when tested, every patient was sensitive to some subset of the gluten protein peptides.  When the patient was put on a gluten free diet, the neurological disorders improved.
This added to the knowledge that gluten causes inflammation and inflammation is related to cancer, heart disease, and diabetes, is enough for me to decide to avoid gluten for life.
The symptoms to be aware of are weakness, weight loss, diarrhea, anorexia, nausea, vomiting, flatulence, abdominal distention, abdominal pain, constipation, ulcers, intestinal disturbance, edema, anemia, dental enamel defects, bone pain, fractures, muscle pain, depression, anxiety, paresthesia (numbness and tingling), peripheral neuropathies, cerebrospinal degeneration, menstrual irregularities, recurrent miscarriage, abnormal sperm, rashes and petechiae (small bleeds in the skin).  If you have more than one of these, you may want to be tested for gluten allergy/sensitivity (blood test).
Gluten is found in wheat, rye, and barley.  Many people are allergic or sensitive to it, if you don't wish to have a blood test, you can eliminate the gluten from your diet 100% for a period of 90 days and see if you have changes in your symptoms.
References
Neurology 2010;75;1003-1008
Am J Neuroradiol. 2010 May;31(5):880-1
Pediatrics Vol.108 No.2, August 2001
Nat Clin Pract Neurol., Oct 2007 vol.3, no 10