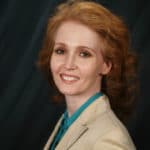 Dr. Johnson has 18 years of experience helping victims of Motor Vehicle Injuries. As an Auto Accident Chiropractor, she provides low force adjustments and medical massage therapy, she can help reduce your pain from whiplash and low back pain quickly and effectively. She works with local attorneys to help people in Lake Mary, Longwood, Altamonte Springs, Casselberry, Winter Springs and Maitland protect their health and well-being.
All vehicle impact patients will receive full service medically necessary treatments based on scientific testing and prevailing laws. The purpose is to return the patient to normal function efficiently and carefully, with attention on health and maintaining excellent records for the presumption that they may be necessary in court. You're individual needs are considered, whether you are experiencing back pain, neck pain, headaches, or even muscle spasm and tension. You may be only looking for pain relief after an auto accident, or experiencing an injury, or if you suffer from a chronic condition like chronic low back pain or a spinal condition. Even if you're looking to improve your overall health, our team of chiropractor and massage therapists can help you achieve your everyday wellness goals! Visit our testimonials (Reviews) page to find out what our patients are saying about our Longwood chiropractor and massage therapists and their individualized treatment care plans.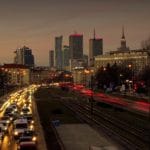 On your first visit to Natural Wellness and Chiropractic, the doctor will take your complete medical history, determine if imaging or a referral is needed, give you a full evaluation, and then see which type of treatments will best suit you and you health goals.  Everyone is different, you may have different conditions, and not all people will receive the same treatment dependent on age, conditioning, imaging results, and other factors that could alter the way you will need to be treated.  Call today so you can get the attention you deserve.
And you need a auto accident chiropractor that understands how to document your injuries, support your diagnosis, treat the injuries such as whiplash and low back pain, quickly and effectively, and provide your attorney with the support they need to make your case, so call today! (407) 716-6553 or book online here!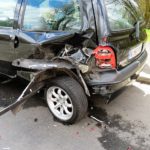 Update!  Accepting all PI (Personal Injury) Auto Insurance. Please note as of January 1st, 2013, FL state no longer supports massage therapy for motor vehicle accident victims and you MUST present to a doctor within 14 days or lose ALL your benefits that you paid for.  This law was passed in May 2012 under pressure from Governor Scott. This new law makes it more difficult to receive benefits from your Personal Injury Auto Insurance.  There are already several cases pending challenging this law as unconstitutional, but until they clear the courts, we will abide by all PIP rules and provide care to car accident victims based on need and laws.
If you have never been to a chiropractor before and you have questions, please feel free to schedule a consultation with our doctor, there is no fee and we will be happy to provide answers for you from our experienced providers.